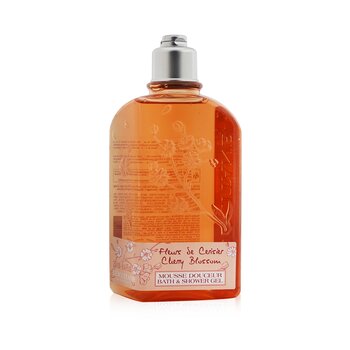 L'Occitane koupelový a sprchový gel z řady Třešňový květ 250ml/8.4oz
Rozkošný koupelový a sprchový gel.
Při koupeli se přemění v bohatou a hladkou pěnu.
Obklopí pokožku úchvatnou a delikátní květinovou vůní.
Pokožka zůstane čistá a svěží.
Pro všechny typy pokožky.
100% Genuine Product
Free Shipping by Czech Republic Post or Courier Service. Delivery usually takes 7-14 days. If no one is home when the parcel is delivered it will be left at the post office for collection.

30 days money back guarantee. If there is any problems with the products please send us an email and we will provide a solution to you, guaranteed.
We use PayPal to securely process payments including credit card payments.
Your purchase is protected by PayPal buyer protection. If you don't receive the products you ordered you can claim your money back.