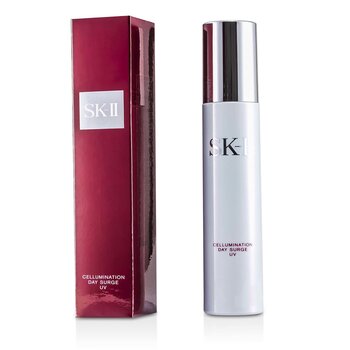 SK II Rozjasňující bělicí sérum 50g/1.7oz
Inovativní bělicí a hydratační péče. Obsahuje nový účinný komplex látek Aura Bright Cocktail D'. Redukuje poškození pokožky během dne, přičemž minimalizuje oxidaci a pigmentaci. Filtr SPF 30 poskytuje ochranu proti škodlivým slunečním paprskům. Podporuje hydrataci, čímž minimalizuje nažloutlé tóny. Pokožka bude znatelně jasnější, vypnutější, jednotnější a světlejší. Použití: aplikujte a přiměřené množství na obličej a krk jako poslední krok ranní péče o pleť. Lze použít na hřbety rukou.

Add To Cart
100% Genuine Product
Free Shipping by Czech Republic Post or Courier Service. Delivery usually takes 7-14 days. If no one is home when the parcel is delivered it will be left at the post office for collection.

30 days money back guarantee. If there is any problems with the products please send us an email and we will provide a solution to you, guaranteed.
We use PayPal to securely process payments including credit card payments.
Your purchase is protected by PayPal buyer protection. If you don't receive the products you ordered you can claim your money back.