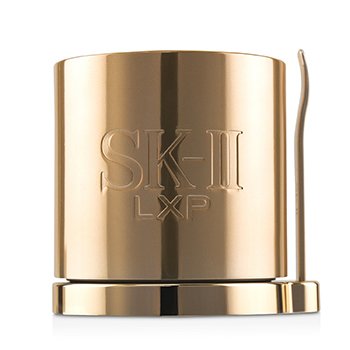 SK II Krém pro perfektní pleť LXP Ultimate Perfecting Cream 50g/1.7oz
Krém s bohatou texturou pro důkladné ošetření pokožky.
Jeho textura se rychle vstřebává.
Obsahuje 8x více koncentrovanou složku Pitera TM. Zahrnuje regenerační směs Cell Regenerating ActiV a čistý výtažek z růže. Znatelně zlepšuje kvalitu pokožky a její celkovou hydrataci. Specificky určen pro postupné zásobování pokožky potřebnými živinami.
Udrží pokožku pěkně sjednocenou až po 12 hodin. Odhaluje a pevnější, hladší a mladistvější pokožku.
100% Genuine Product
Free Shipping by Czech Republic Post or Courier Service. Delivery usually takes 7-14 days. If no one is home when the parcel is delivered it will be left at the post office for collection.

30 days money back guarantee. If there is any problems with the products please send us an email and we will provide a solution to you, guaranteed.
We use PayPal to securely process payments including credit card payments.
Your purchase is protected by PayPal buyer protection. If you don't receive the products you ordered you can claim your money back.