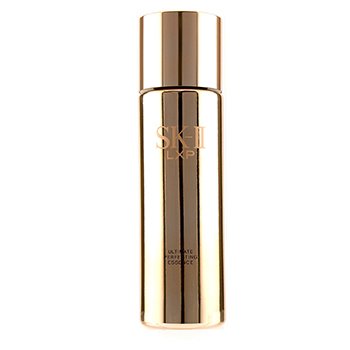 SK II Esence pro perfektní pleť LXP Ultimate Perfecting Essence 150ml/5oz
Vydatné a vysoce účinné sérum pro rejuvenaci pokožky.
Obsahuje vysoké množství revitalizující a patentované látky Pitera®.
Znatelně zlepšuje kvalitu textury, přičemž podporuje hydrataci pokožky.
Stimuluje regeneraci pleťových buněk, čímž poskytuje okamžitou transformaci pokožky.
Zvyšuje celkovou energii pleťových buněk.
Znatelně redukuje pleťové skvrny a vráskky. Pokožka vydrží důkladně ošetřená po dobu 12 hodin.
Odhaluje jemnější, hladší a jasnější pokožku, která získá zdravější vzhled.

Add To Cart
100% Genuine Product
Free Shipping by Czech Republic Post or Courier Service. Delivery usually takes 7-14 days. If no one is home when the parcel is delivered it will be left at the post office for collection.

30 days money back guarantee. If there is any problems with the products please send us an email and we will provide a solution to you, guaranteed.
We use PayPal to securely process payments including credit card payments.
Your purchase is protected by PayPal buyer protection. If you don't receive the products you ordered you can claim your money back.