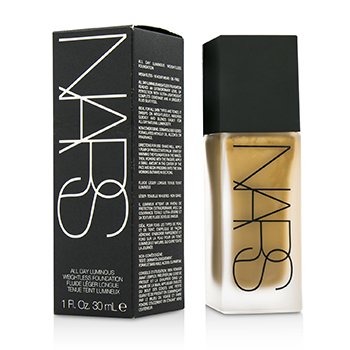 NARS Lehký makeup All Day Luminous Weightless Foundation - #Cadiz (Med/Dark 3) 30ml/1oz
Pokročilý, dlouho držící makeup až na 16 hodin. Vytvořeno s flexibilními polymery a bohatým pigmentem. Jednoduše se přizpůsobí pleti s pouze jednou kapkou. Dodá lehké a vrstvitelné pokrytí. Perfektně zakryje nedokonalosti a sjednotí pleťový tón. Zanechá pleť krásnou, zářivou a přirozeně vypadající.
Kč
1,710
Free Shipping, VAT included

Add To Cart
100% Genuine Product
Free Shipping by Czech Republic Post or Courier Service. Delivery usually takes 7-14 days. If no one is home when the parcel is delivered it will be left at the post office for collection.

30 days money back guarantee. If there is any problems with the products please send us an email and we will provide a solution to you, guaranteed.
We use PayPal to securely process payments including credit card payments.
Your purchase is protected by PayPal buyer protection. If you don't receive the products you ordered you can claim your money back.
There are no reviews yet. Be the first to write reviews!