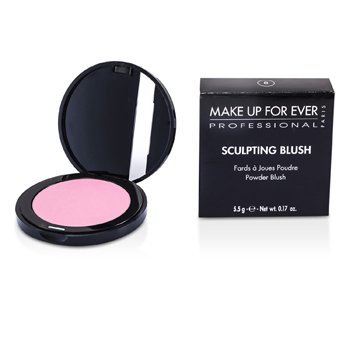 Make Up For Ever Pudrová tvářenka Sculpting Blush Powder Blush - č.8 (Satin Indian Pink) 5.5g/0.17oz
Pudrová tvářenka bez oleje v úhledné tenké pudřence.
Rozjasní tváře půvabným jasem.
Přírodní odstín tón v tónu výborně modelují obličej.
Matná, saténová a třpytivá textura zajistí různé efekty.
Průsvitná a sametová textura snadno přilne a je velmi komfortní.
Linie zahrnuje 7 chladných odstínů a 7 teplých naoranžovělých odstínů.
Kč
1,035
Free Shipping, VAT included

Add To Cart
100% Genuine Product
Free Shipping by Czech Republic Post or Courier Service. Delivery usually takes 7-14 days. If no one is home when the parcel is delivered it will be left at the post office for collection.

30 days money back guarantee. If there is any problems with the products please send us an email and we will provide a solution to you, guaranteed.
We use PayPal to securely process payments including credit card payments.
Your purchase is protected by PayPal buyer protection. If you don't receive the products you ordered you can claim your money back.