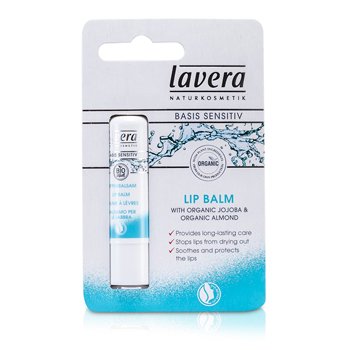 Lavera Balzám na rty pro citlivou pleť 4.5g/0.15oz
Organický balzám na rty pro citlivé rty. Obsahuje organický jojobový a mandlový olej pro hydrataci a zklidnění popraskaných rtů. Obohacený o organické vosky a bambucké máslo, které poskytují pro ochranu rtů před vnějšími vlivy obzvláště v zimě. S příjemnou a delikátní vůní. Rty zůstanou měkké a hladké a zároveň získají zdravý vzhled.
Bez konzervačních látek, petrochemických derivátů a umělých barviv nebo vůní.
Kč
511
Free Shipping, VAT included

Add To Cart
100% Genuine Product
Free Shipping by Czech Republic Post or Courier Service. Delivery usually takes 7-14 days. If no one is home when the parcel is delivered it will be left at the post office for collection.

30 days money back guarantee. If there is any problems with the products please send us an email and we will provide a solution to you, guaranteed.
We use PayPal to securely process payments including credit card payments.
Your purchase is protected by PayPal buyer protection. If you don't receive the products you ordered you can claim your money back.