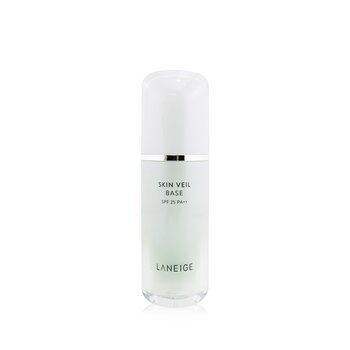 Laneige Skin Veil Base SPF 25 - # No. 60 Mint Green 30ml/1oz
Báze pro korekci barvy a ochranu před UV zářením. Jemná, vzdušná a krémová konzistence se bezchybně splyne s pokožkou. Pomáhá zamaskovat chyby pleti, pigmentaci a vrásky. Obsahuje reparační směs Ceramide Repair Water pro celkové osvěžení pokožky. Pomáhá zachovat optimální hydrataci v průběhu celého dne.
Absorbuje kožní maz, čímž zaručuje dlouhodobější efekt dekorativní kosmetiky. Poskytuje široké spektrum ochrany proti paprskům UVA a UVB. Vytváří vláčnou, hladkou, hydratovanou a zdravě vypadající pokožku.
100% Genuine Product
Free Shipping by Czech Republic Post or Courier Service. Delivery usually takes 7-14 days. If no one is home when the parcel is delivered it will be left at the post office for collection.

30 days money back guarantee. If there is any problems with the products please send us an email and we will provide a solution to you, guaranteed.
We use PayPal to securely process payments including credit card payments.
Your purchase is protected by PayPal buyer protection. If you don't receive the products you ordered you can claim your money back.