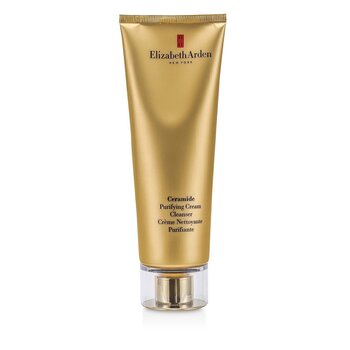 Elizabeth Arden Čisticí ceramidový krém Ceramide Purifying Cream Cleanser 125ml/4.2oz
Efektivní čisticí krém s hydratačním účinkem. Obsahuje směs rostlinných látek, které rychle a účinně odstraní dekorativní kosmetiku a nečistoty. Zahrnuje hydratační Ceramid 3, který poskytuje úlevu a zklidnění. Pokožka bude odpočatá, čistá, vláčná a osvěžená, přičemž na ní nezůstanou žádné zbytky. Neobsahuje parfémové složky. Klinicky, dermatologicky a alergologicky testován.
Perfektní pro všechny typy pokožky.
Kč
1,073
Free Shipping, VAT included

Add To Cart
100% Genuine Product
Free Shipping by Czech Republic Post or Courier Service. Delivery usually takes 7-14 days. If no one is home when the parcel is delivered it will be left at the post office for collection.

30 days money back guarantee. If there is any problems with the products please send us an email and we will provide a solution to you, guaranteed.
We use PayPal to securely process payments including credit card payments.
Your purchase is protected by PayPal buyer protection. If you don't receive the products you ordered you can claim your money back.