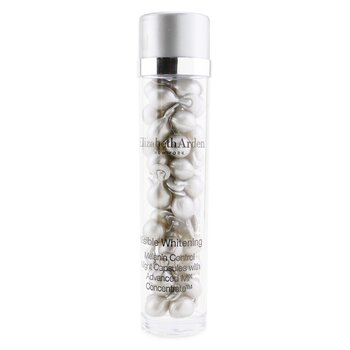 Elizabeth Arden Visible Whitening Melanin Control Night Capsules Trio Set 3x37Caps
Noční sérum v kapslích s bělícím účinkem.
Obsahuje přírodní chmelový extrakt, který potlačuje produkci a syntézu melaninu v každé fázi. Redukuje nadměrnou pigmentaci a zlepšuje tón pokožky. Obohacené o vysoce účinné rostlinné extrakty, derivát vitamin C a látky, které poskytují ochranu před škodlivým okolním prostředím.
Pomáhá proti škodlivým polutantům a podporuje přirozené zásoby kolagenu a elastinu. Odhaluje jasnější, hladší, jasnější, sjednocenou a rozzářenou.
Kč
3,638
Free Shipping, VAT included

Add To Cart
100% Genuine Product
Free Shipping by Czech Republic Post or Courier Service. Delivery usually takes 7-14 days. If no one is home when the parcel is delivered it will be left at the post office for collection.

30 days money back guarantee. If there is any problems with the products please send us an email and we will provide a solution to you, guaranteed.
We use PayPal to securely process payments including credit card payments.
Your purchase is protected by PayPal buyer protection. If you don't receive the products you ordered you can claim your money back.