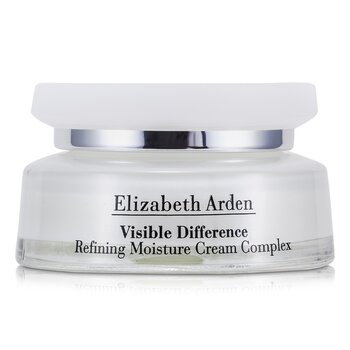 Elizabeth Arden Výživný hydratační krém Visible Difference Refining Moisture Cream Complex 75ml/2.5oz
Vydatná změkčující péče pro hydrataci obličeje, která se rychle vstřebává.
Váže vodu, čímž udržuje pokožku hydratovanou.
Okamžitě zajistí zklidnění a komfort.
Pokožka zůstane hladká, vláčná a zářící.
Testována dermatologicky, klinicky a proti alergiím.
Obnovuje a udržuje optimální vláhu hluboko v pokožce.
Vylepšuje texturu a vzhled pokožky během 14-21 dní.
Krém je vhodný pro normální až suchou pleť.
Kč
1,278
Free Shipping, VAT included

Add To Cart
100% Genuine Product
Free Shipping by Czech Republic Post or Courier Service. Delivery usually takes 7-14 days. If no one is home when the parcel is delivered it will be left at the post office for collection.

30 days money back guarantee. If there is any problems with the products please send us an email and we will provide a solution to you, guaranteed.
We use PayPal to securely process payments including credit card payments.
Your purchase is protected by PayPal buyer protection. If you don't receive the products you ordered you can claim your money back.