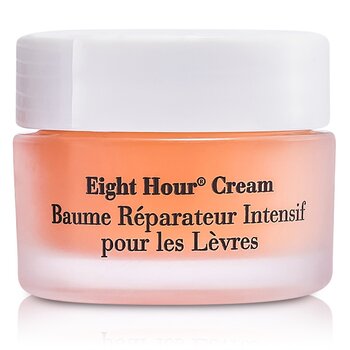 Elizabeth Arden Osmi hodinový reparační balzám na rty Eight Hour Cream Intensive Lip Repair Balm 11.6ml/0.35oz
Balzám pro efektivní reparaci rtů. Obohacený o změkčující bambucké máslo, palmové máslo a základní nenasycené mastné kyseliny pro uzavření vláhy v pokožce. Obsahuje vazelínu a arnikový květinový olej, který hojí suché a popraskané rty. Vytvoří na rtech film, který poskytne ochranu před budoucím poškozením. Obohacený o vitamín A a E pro celkové zpevnění rtů.
Vysoký obsah mentolu a mentyl laktátu zajišťuje okamžitou úlevu a zklidnění rtů. S osvěžující eukalyptovou vůní. Rty budou znatelně jemnější, hladší, jasnější, svěžejší a zdravě vypadající.
Kč
896
Free Shipping, VAT included

Add To Cart
100% Genuine Product
Free Shipping by Czech Republic Post or Courier Service. Delivery usually takes 7-14 days. If no one is home when the parcel is delivered it will be left at the post office for collection.

30 days money back guarantee. If there is any problems with the products please send us an email and we will provide a solution to you, guaranteed.
We use PayPal to securely process payments including credit card payments.
Your purchase is protected by PayPal buyer protection. If you don't receive the products you ordered you can claim your money back.