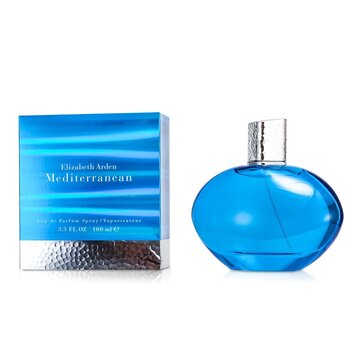 Elizabeth Arden Mediterranean - parfémovaná voda s rozprašovačem 100ml/3.3oz
Vůně, která spojuje smyslné květinové tóny s krémovými dřevy.
Evokuje šumění moře a barvitou atmosféru Středomoří.
Obsahuje lahodně jiskřivé noty nektarinkového sorbetu a sicilské mandarinky.
S nečekaně něžnou a úchvatnou damašskou švestkou.
Obohacená o nezapomenutelnou vistárii, šácholan hvězdovitý a madagaskarskou orchidej.
Doznívá notami santalového dřeva, pižma a ambry.
Kč
1,224
Free Shipping, VAT included

Add To Cart
100% Genuine Product
Free Shipping by Czech Republic Post or Courier Service. Delivery usually takes 7-14 days. If no one is home when the parcel is delivered it will be left at the post office for collection.

30 days money back guarantee. If there is any problems with the products please send us an email and we will provide a solution to you, guaranteed.
We use PayPal to securely process payments including credit card payments.
Your purchase is protected by PayPal buyer protection. If you don't receive the products you ordered you can claim your money back.