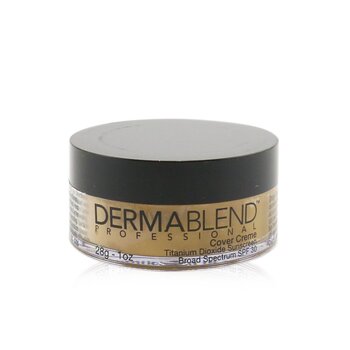 Dermablend Cover Creme Broad Spectrum SPF 30 (High Color Coverage) - Hazelnut Beige 28g/1oz
Make-up pro kompletní zamaskovaní větších chyb a nedokonalostí. Lehkou konzistenci lze snadno a rovnoměrně rozetřít. Obsahuje vysoce čisté pigmenty, které vytvoří přirozený tón. Poskytuje celodenní hydrataci a konzistentní barvu s 12 hodinovým efektem.
Důkladně skryje vitiligo, mateřská znaménka, rosaceou, popáleniny, poruchy pigmentace i pooperační modřiny a jizvy. Filtr SPF 30 poskytuje ochranu před škodlivými UV paprsky. Pokožka získá svěžest, vláčnost, hladkost a bezchybný vzhled.
Kč
1,502
Free Shipping, VAT included

Add To Cart
100% Genuine Product
Free Shipping by Czech Republic Post or Courier Service. Delivery usually takes 7-14 days. If no one is home when the parcel is delivered it will be left at the post office for collection.

30 days money back guarantee. If there is any problems with the products please send us an email and we will provide a solution to you, guaranteed.
We use PayPal to securely process payments including credit card payments.
Your purchase is protected by PayPal buyer protection. If you don't receive the products you ordered you can claim your money back.