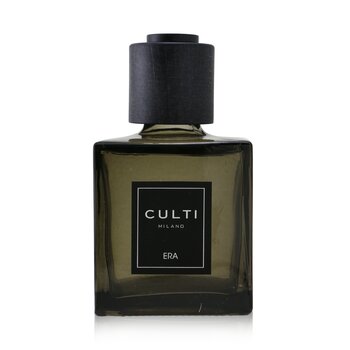 Culti Decor Room Diffuser - Era 250ml/8.33oz
Stylový aroma difuzér s rákosovými tyčinkami.
Bezpečně a efektivně provoní obytný prostor svěží a smyslnou vůní.
Ihned zklidňuje a zlepšuje náladu, přičemž zvyšuje pocit pohody.
Zahrnuje ratanové, bambusové a rákosové tyčinky.
Umístěny ve skleněné nádobě z kouřového skla.
Byl zhotoven pouze v Itálii pečlivě vybranými řemeslníky.
K dispozici velký výběr vůní.
Trvanlivost: 250ml parfému vydrží až 3 měsíce. 500ml parfému vydrží až 4 měsíce.
Kč
2,357
Free Shipping, VAT included

Add To Cart
100% Genuine Product
Free Shipping by Czech Republic Post or Courier Service. Delivery usually takes 7-14 days. If no one is home when the parcel is delivered it will be left at the post office for collection.

30 days money back guarantee. If there is any problems with the products please send us an email and we will provide a solution to you, guaranteed.
We use PayPal to securely process payments including credit card payments.
Your purchase is protected by PayPal buyer protection. If you don't receive the products you ordered you can claim your money back.