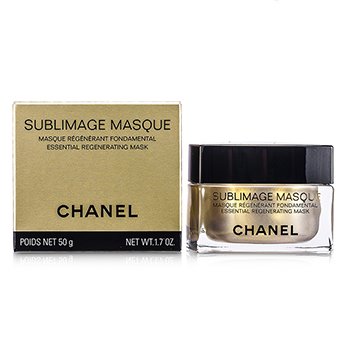 Chanel Regenerační maska Precision Sublimage Essential Regenerating Mask 50g/1.7oz
Maska, kterou lze použít jako zklidňující krém pro absolutní komfort pokožky.
Hustá, sametová a neuvěřitelně jemná konzistence je velmi příjemná.
Poskytuje pocit rozkoše a pohody.
Obsahuje účinné ingredience, které zajišťují regeneraci a výživu pokožky.
Po aplikaci pokožka zůstane hladká, jemná a zářivá.
Péče pro příjemné chvíle a uvolňující relaxaci.
Kč
6,379
Free Shipping, VAT included

Add To Cart
100% Genuine Product
Free Shipping by Czech Republic Post or Courier Service. Delivery usually takes 7-14 days. If no one is home when the parcel is delivered it will be left at the post office for collection.

30 days money back guarantee. If there is any problems with the products please send us an email and we will provide a solution to you, guaranteed.
We use PayPal to securely process payments including credit card payments.
Your purchase is protected by PayPal buyer protection. If you don't receive the products you ordered you can claim your money back.