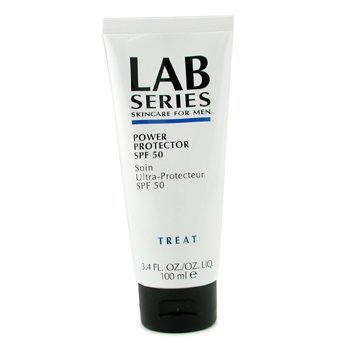 Aramis Silná sluneční ochrana Lab Series Power Protector SPF 50 100ml/3.4oz
Jemná avšak vysoce účinná ochrana proti externím agresorům.
Nabízí neobyčejně účinnou ochranu proti UV paprskům.
Zamezuje vzniku barevných nedokonalostí pokožky a tmavých pleťových skvrn.
Znatelně rozjasňuje a sjednocuje tón.
Pokožka bude svěží, mladistvější a zdravější.
Použití: naneste to obličej a krk před pobytem na slunci.
100% Genuine Product
Free Shipping by Czech Republic Post or Courier Service. Delivery usually takes 7-14 days. If no one is home when the parcel is delivered it will be left at the post office for collection.

30 days money back guarantee. If there is any problems with the products please send us an email and we will provide a solution to you, guaranteed.
We use PayPal to securely process payments including credit card payments.
Your purchase is protected by PayPal buyer protection. If you don't receive the products you ordered you can claim your money back.