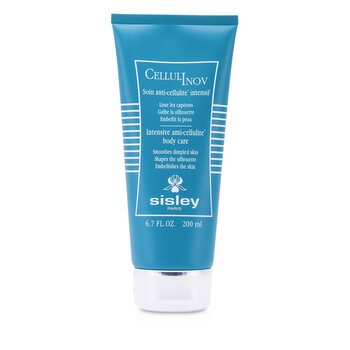 Sisley Tělová péče proti celulitidě Cellulinov Intensive Anti-Cellulite Body Care 200ml/6.7oz
Sportu podobná hubnoucí péče pro omezení celulitidy. Eliminuje tuhý tuk pro vyhlazení pleti s ďolíčky. Vypracuje kontury těla a zabraňuje ukládání tuku.Dodá vyživující, hydratační a obnovující účinky.Posílí pevnost a elasticitu pleti.
Zanechá pleť hebčí, hladší a vyváženou. Použiti:Masírujte dvakrát denně na problémová místa jeko hýždě, břicho a nohy.

Add To Cart
100% Genuine Product
Free Shipping by Czech Republic Post or Courier Service. Delivery usually takes 7-14 days. If no one is home when the parcel is delivered it will be left at the post office for collection.

30 days money back guarantee. If there is any problems with the products please send us an email and we will provide a solution to you, guaranteed.
We use PayPal to securely process payments including credit card payments.
Your purchase is protected by PayPal buyer protection. If you don't receive the products you ordered you can claim your money back.