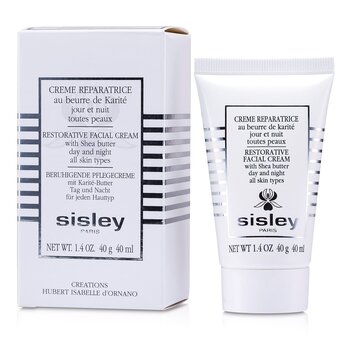 Sisley Přírodní obnovující krém s bambuckým máslem na obličej Botanical Restorative Facial Cream W/Shea Butter 40ml/1.3oz
Hedvábný zjemňující krém.
Ideální aplikovat po pobytu na slunci, větru nebo v jiných extrémních podmínkách .
Chrání před dehydratací pleti.
Dodá pleti zdravý vzhled a sjednocený tón.
Výrazně vaší pleť zklidňuje a hydratuje.
100% Genuine Product
Free Shipping by Czech Republic Post or Courier Service. Delivery usually takes 7-14 days. If no one is home when the parcel is delivered it will be left at the post office for collection.

30 days money back guarantee. If there is any problems with the products please send us an email and we will provide a solution to you, guaranteed.
We use PayPal to securely process payments including credit card payments.
Your purchase is protected by PayPal buyer protection. If you don't receive the products you ordered you can claim your money back.