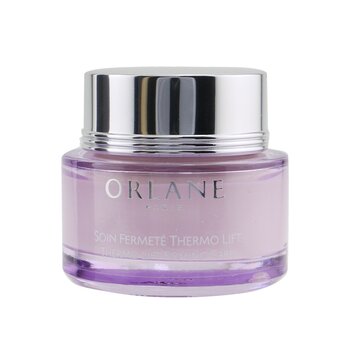 Orlane Samozahřívací zpevňující krém Thermo Lift Firming Care 50ml/1.7oz
Vysoce účinný krém proti stárnutí a pro vypnutí pokožky. Obsahuje termoaktivní turmalín, který pokožku zahřívá a remodeluje. Reaktivuje produkci kolagenu a obnovuje pevnost obličejových rysů. Obsahuje pelyňkový extrakt, který pomáhá vyplnit vrásky. Rekonstruuje podpůrné tkáně v pokožce.
Obohacený o rostlinnou podpůrnou síť, která vypne povrch pokožky. Zahrnuje super efektivní červenou řasu, která minimalizuje hnědé pleťové skvrny. Odhaluje hladší, vypnutější, přetvarovanou a sjednocenou pokožku s mladistvým jasem.

Add To Cart
100% Genuine Product
Free Shipping by Czech Republic Post or Courier Service. Delivery usually takes 7-14 days. If no one is home when the parcel is delivered it will be left at the post office for collection.

30 days money back guarantee. If there is any problems with the products please send us an email and we will provide a solution to you, guaranteed.
We use PayPal to securely process payments including credit card payments.
Your purchase is protected by PayPal buyer protection. If you don't receive the products you ordered you can claim your money back.