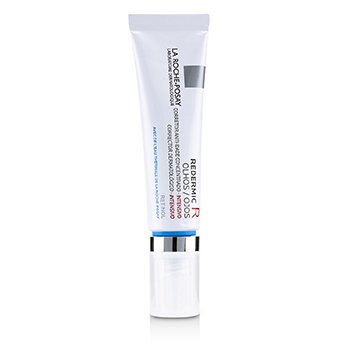 La Roche Posay Oční korekční péče s anti-aging účinkem Redermic R Eyes Dermatological Anti-Aging Eye Corrector (Intensive) 15ml/0.5oz
Silná protistárnoucí oční péče.S osvěžující konzistencí a okamžitým vypínacím efektem.Vytvořeno s čistým retinolem pro viditelné zmenšení "havraních nožek".Obsahuje exkluzivní Retinol Booster Complex pro zlepšení účinnosti retinolu.Minimalizuje nepříjemný pocit spojený s retinolem
Plné kofeinu pro viditelné omezení vzhledu tmavých skvrn. Odhalí hladší,energickou,jasnější a mladě vypadající oblast kolem očí.

Add To Cart
100% Genuine Product
Free Shipping by Czech Republic Post or Courier Service. Delivery usually takes 7-14 days. If no one is home when the parcel is delivered it will be left at the post office for collection.

30 days money back guarantee. If there is any problems with the products please send us an email and we will provide a solution to you, guaranteed.
We use PayPal to securely process payments including credit card payments.
Your purchase is protected by PayPal buyer protection. If you don't receive the products you ordered you can claim your money back.