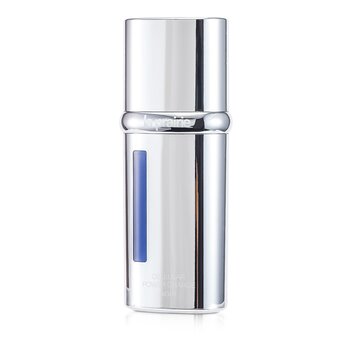 La Prairie Intenzivní noční péče Cellular Power Charge Night 40ml/1.35oz
Vysoce účinná noční péče s ochranou proti stárnutí. Obsahuje technologii Cellular Power Infusion a časovaný retinol který zajišťuje efektivní ochranu před stárnutím. Podporuje a vyvažuje okysličení pokožky, přičemž podporuje noční přestavbu pokožky. Znatelně zmenšuje drobné linky, vrásky, velké póry a stařecké skvrny.
Odhaluje jemnější, hladší, pevnější a mladistvější. Použití: aplikujte večer, krém a gel nejdříve naneste do dlaní a dobře smíchejte. Poté rozetřete na čistý obličej a krk. Lze použít samostatně nebo před použitím hydratační péče.
100% Genuine Product
Free Shipping by Czech Republic Post or Courier Service. Delivery usually takes 7-14 days. If no one is home when the parcel is delivered it will be left at the post office for collection.

30 days money back guarantee. If there is any problems with the products please send us an email and we will provide a solution to you, guaranteed.
We use PayPal to securely process payments including credit card payments.
Your purchase is protected by PayPal buyer protection. If you don't receive the products you ordered you can claim your money back.