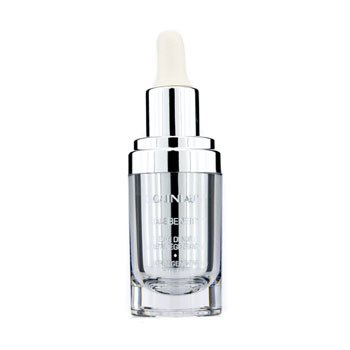 Gatineau Noční regenerační sérum Age Benefit Ultra-Regenerating Night Elixir 15ml/0.5oz
Pleťové sérum pro efektivní noční rejuvenaci pokožky. Obsahuje exkluzivní složku Age Benefit s patentovanými látkami Gen Control a Fibro Repair. Znatelně koriguje známky stárnutí a zvyšuje celkovou vitalitu pokožky. Obsahuje účinné ingredience včetně mořských extraktů a biomimetických peptidů pro noční regeneraci.
Odhaluje vláčnější, hladší, pevnější, jasnější, vitálnější a mladistvější pokožku. Použití: aplikujte večer na čistý obličej a krk, šetrně vmasírujte dokud se sérum plně nevstřebá.
100% Genuine Product
Free Shipping by Czech Republic Post or Courier Service. Delivery usually takes 7-14 days. If no one is home when the parcel is delivered it will be left at the post office for collection.

30 days money back guarantee. If there is any problems with the products please send us an email and we will provide a solution to you, guaranteed.
We use PayPal to securely process payments including credit card payments.
Your purchase is protected by PayPal buyer protection. If you don't receive the products you ordered you can claim your money back.