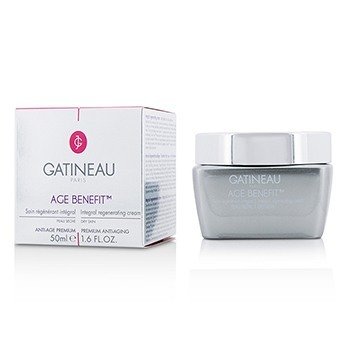 Gatineau Integrální regenerační krém Age Benefit Integral Regenerating Cream (suchá pleť) 50ml/1.6oz
Protistárnoucí krém působící na původ erogenního stárnutí.Cílí na polypeptidy,růstový faktor kontrolující funkci pleti.Spojuje polypeptidy do membrán přeměňující geny do proteinů.Regeneruje pleť díky zplešení vrásek,pevnosti a flexibility pleti.Podpoří pleť díky posilnění obranné a opravné bariéry
Vyhladí pleťový povrch a sníží tmavé skvrny.Vytvoří růžovou,zářící a mladě vypadající pleť.Vhodné pro suchou pleť.Použití:Naneste ráno a večer na obličej,krk a dekolt.

Add To Cart
100% Genuine Product
Free Shipping by Czech Republic Post or Courier Service. Delivery usually takes 7-14 days. If no one is home when the parcel is delivered it will be left at the post office for collection.

30 days money back guarantee. If there is any problems with the products please send us an email and we will provide a solution to you, guaranteed.
We use PayPal to securely process payments including credit card payments.
Your purchase is protected by PayPal buyer protection. If you don't receive the products you ordered you can claim your money back.