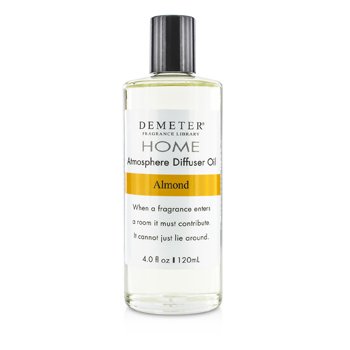 Demeter Olej do difuzéru Atmosphere - Mandle 120ml/4oz
Vonný olej pro domácí difuzér. Prohřeje obytný prostor s jemnou, přitažlivou vůní. Umožní přizpůsobit prostředí ve kterém se nacházíte. Podporuje pocit klidu a pohodlí spojeného s vaši oblíbenou vůní. Nepřetržitě jemně provoní 8x10 pokoj po dobu 2-4 měsíců. K dostání v široké paletě vůní.
Kč
915
Free Shipping, VAT included

Add To Cart
100% Genuine Product
Free Shipping by Czech Republic Post or Courier Service. Delivery usually takes 7-14 days. If no one is home when the parcel is delivered it will be left at the post office for collection.

30 days money back guarantee. If there is any problems with the products please send us an email and we will provide a solution to you, guaranteed.
We use PayPal to securely process payments including credit card payments.
Your purchase is protected by PayPal buyer protection. If you don't receive the products you ordered you can claim your money back.