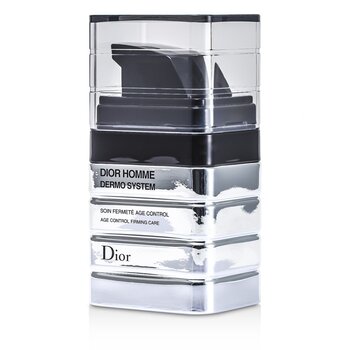 Christian Dior Zpevňující péče Homme Dermo System Age Control Firming Care 50ml/1.7oz
Krásně lehká emulze, která se ihned rozpustí do pokožky. Obsahuje patentovanou aktivní složku Retensium™, která vypíná povrch a zvyšuje hutnost pokožky. Obohacená o zinek, který reguluje nadměrné sébum a lesk.
Zatahuje póry a zesiluje zpevnění pokožky. Okamžitě zmatňuje a vyplňuje propadlou a povislou pokožku.
Pokožka bude pevnější a mladistvější a obličejové rysy získají výraznější tvar. Perfektní pro všechny typy pokožky.
Použití: naneste ráno a večer na obličej, začněte ve středu obličej a roztírejte emulzi směrem ven.
Kč
3,106
Free Shipping, VAT included

Add To Cart
100% Genuine Product
Free Shipping by Czech Republic Post or Courier Service. Delivery usually takes 7-14 days. If no one is home when the parcel is delivered it will be left at the post office for collection.

30 days money back guarantee. If there is any problems with the products please send us an email and we will provide a solution to you, guaranteed.
We use PayPal to securely process payments including credit card payments.
Your purchase is protected by PayPal buyer protection. If you don't receive the products you ordered you can claim your money back.