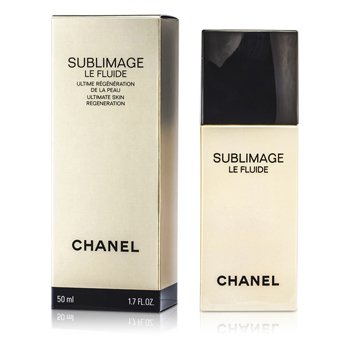 Chanel Zpevňující fluid Sublimage Le Fluide 50ml/1.7oz
Efektivní fluid s anti-aging účinkem. Obsahuje ultra čistou a přírodní ingredienci Polyfractioned Active (PFA). Zacílený na drobné linky, vrásky a mdlou pokožku, přičemž zlepšuje kvalitu podle individuálních potřeb. Obohacený o patentovanou látku Zinc PRÉCISPHÈRESTM, která delikátně matuje pokožku podle potřeby.
Pokožka se bude zdát jemnější, hladší, zářivější a mladistvější. Ideální pro všechny typy pokožky pro teplé počasí.
100% Genuine Product
Free Shipping by Czech Republic Post or Courier Service. Delivery usually takes 7-14 days. If no one is home when the parcel is delivered it will be left at the post office for collection.

30 days money back guarantee. If there is any problems with the products please send us an email and we will provide a solution to you, guaranteed.
We use PayPal to securely process payments including credit card payments.
Your purchase is protected by PayPal buyer protection. If you don't receive the products you ordered you can claim your money back.