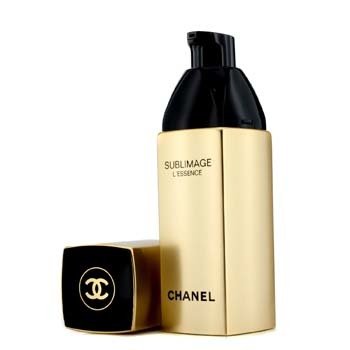 Chanel Revitalizující rozjasňující péče Sublimage L'essence Ultimate Revitalizing & Light-Activating Concentrate 30ml/1oz
Účinný protistárnoucí pleťový koncentrát.Obohaceno o velmi čistou přírodní složku Golden Champa PFA,
"zlatou květinu Hymalájí".Pomáhá snížit toxiny způsobující první přiznaky stárnutí.Obsahuje Harunganu "lehký rostinný" výtažek pro zesvětlení a revitalizaci pleti a zároveň tvarující pleť
Efektivně bojuje proti hlavním znakům stárnutí.Odhalí pevnou, hladkou, světlou, vyváženou a mladě vypadající pleť.

Add To Cart
100% Genuine Product
Free Shipping by Czech Republic Post or Courier Service. Delivery usually takes 7-14 days. If no one is home when the parcel is delivered it will be left at the post office for collection.

30 days money back guarantee. If there is any problems with the products please send us an email and we will provide a solution to you, guaranteed.
We use PayPal to securely process payments including credit card payments.
Your purchase is protected by PayPal buyer protection. If you don't receive the products you ordered you can claim your money back.