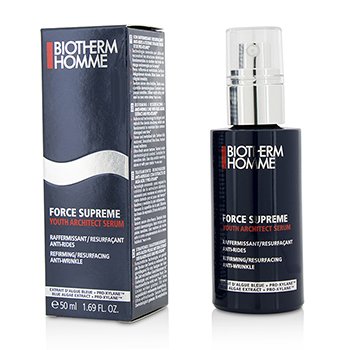 Biotherm Pánské omlazující sérum Homme Force Supreme Youth Architect Serum 50ml/1.69oz
Revoluční biotechnologické sérum pro rejuvenaci pánské pokožky. Super osvěžující konzistence se rychle vstřebá do pokožky. Obsahuje vysoce účinnou molekulu proti stárnutí z modré mořské řasy a patentovanou látku Pro-XylaneTM. Posiluje dermální matrici pokožky a rekonstruuje pokožku zevnitř. Zajišťuje 24 hodinovou hydrataci pokožky.
Znatelně redukuje drobné linky a vrásky, přičemž koriguje pleťové nedostatky. Odhaluje pevnější, hladší, jasnější, kvalitnější, jednotnější a mladistvější pokožku.
Kč
2,580
Free Shipping, VAT included

Add To Cart
100% Genuine Product
Free Shipping by Czech Republic Post or Courier Service. Delivery usually takes 7-14 days. If no one is home when the parcel is delivered it will be left at the post office for collection.

30 days money back guarantee. If there is any problems with the products please send us an email and we will provide a solution to you, guaranteed.
We use PayPal to securely process payments including credit card payments.
Your purchase is protected by PayPal buyer protection. If you don't receive the products you ordered you can claim your money back.