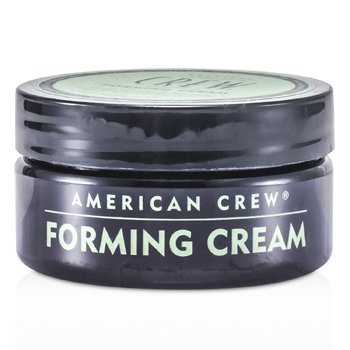 American Crew Stylingový krém pro muže Men Forming Cream 50g/1.75oz
Poskytuje střední zpevnění a flexibilitu při tvarování vlasů.
Ošetřují a hydratují vlasová stébla, čímž zajišťují jejich zdravý vzhled.
Lze snadno vymýt a nezanechává na vlasech zbytky.
Vlasy se budou zdát hustší a bohatší, přičemž získají přirozený les.
Perfektní pro všechny typy vlasů.
Použití: nejprve naneste pěnu na dlaně a poté ji rovnoměrně rozetřete do vlhkých nebo suchých vlasů.

Add To Cart
100% Genuine Product
Free Shipping by Czech Republic Post or Courier Service. Delivery usually takes 7-14 days. If no one is home when the parcel is delivered it will be left at the post office for collection.

30 days money back guarantee. If there is any problems with the products please send us an email and we will provide a solution to you, guaranteed.
We use PayPal to securely process payments including credit card payments.
Your purchase is protected by PayPal buyer protection. If you don't receive the products you ordered you can claim your money back.