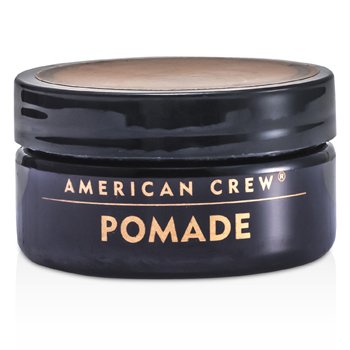 American Crew Pomáda pro styling a lesk Men Pomade For Hold & Shine ( Medium ) 50ml/1.75oz
Obsahuje versatilní recepturu, která zajišťuje výrazný lesk a snadný styling.
Perfektní pro účesy česané dozadu nebo vysoce lesklé styly s hrubou texturou.
Ideální pro kudrnaté nebo rovné vlasy.
Naneste na ručníkem osušené vlasy a rozčešte hřeben nebo kartáčem do míst, která vyžadují styling.

Add To Cart
100% Genuine Product
Free Shipping by Czech Republic Post or Courier Service. Delivery usually takes 7-14 days. If no one is home when the parcel is delivered it will be left at the post office for collection.

30 days money back guarantee. If there is any problems with the products please send us an email and we will provide a solution to you, guaranteed.
We use PayPal to securely process payments including credit card payments.
Your purchase is protected by PayPal buyer protection. If you don't receive the products you ordered you can claim your money back.