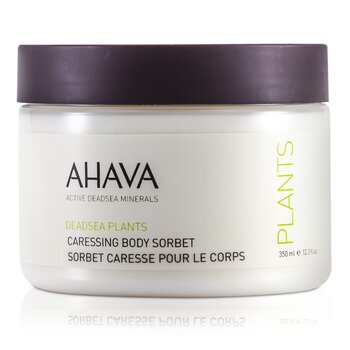 Ahava Tělová péče Deadsea Plants Caressing Body Sorbet 350ml/12.3oz
Super hydratační tělová péče. Obohacená o minerály z Mrtvého moře, zklidňující výtažek z aloe a heřmánku a vitamíny proti volným radikálům. Zahrnuje OsmoterTM, mořskou řasu Dunaliella Algae, extrakt Aloe Vera a heřmánkový extrakt a provitamin B5. Poskytuje výživu a zklidnění. Obsahuje peelingovou sůl s vysokým antiseptickým a antibakteriálním účinkem.
Revitalizuje smysly příjemnou mandarinkovou a cedrovou vůní. Pokožka bude výrazně hladká, zklidněná a zdravá. Doporučuje se pro mastnou pokožku se sklonem k tvorbě akné.

Add To Cart
100% Genuine Product
Free Shipping by Czech Republic Post or Courier Service. Delivery usually takes 7-14 days. If no one is home when the parcel is delivered it will be left at the post office for collection.

30 days money back guarantee. If there is any problems with the products please send us an email and we will provide a solution to you, guaranteed.
We use PayPal to securely process payments including credit card payments.
Your purchase is protected by PayPal buyer protection. If you don't receive the products you ordered you can claim your money back.