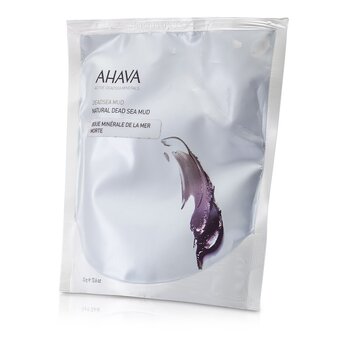 Ahava Bahenní tělová maska z Mrtvého moře Deadsea Mud Natural Dead Sea Body Mud 400g/13.6oz
Pročišťující tělová péče. Obsahuje aktivní minerály z Mrtvého moře. Hloubkově čistí a zároveň obnovuje přirozenou a vyváženou hydrataci pokožky. Pokožka bude výrazně hladší, jasnější a revitalizovaná. Použití: rozetřete hojné množství na pokožku celého těla (vyhněte se poraněné pokožce a otevřeným rankám). Nechte působit 5 - 10 minut a dobře opláchněte.

Add To Cart
100% Genuine Product
Free Shipping by Czech Republic Post or Courier Service. Delivery usually takes 7-14 days. If no one is home when the parcel is delivered it will be left at the post office for collection.

30 days money back guarantee. If there is any problems with the products please send us an email and we will provide a solution to you, guaranteed.
We use PayPal to securely process payments including credit card payments.
Your purchase is protected by PayPal buyer protection. If you don't receive the products you ordered you can claim your money back.